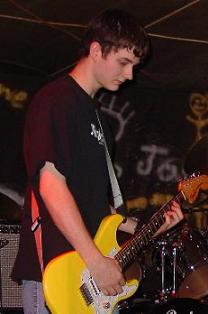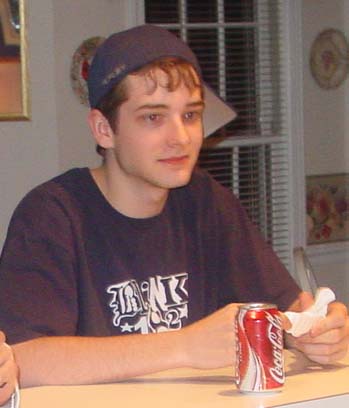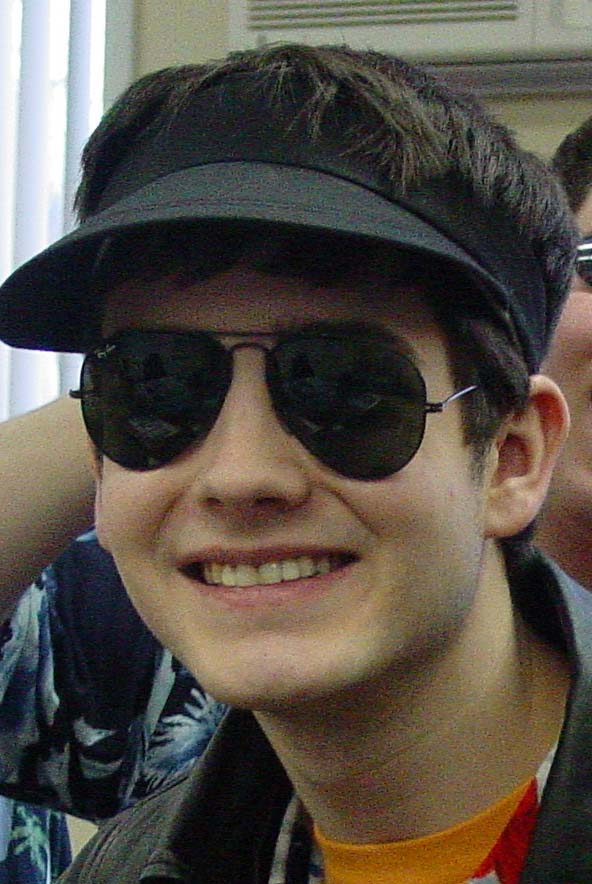 Steve
-age:18
Role: Guitar and Vocals
-fav. movies: Braveheart, The Patriot, Gone in 60 Seconds, Tombstone, Forrest Gump, Sling Blade, A Beautiful Mind, Unbreakable, The Sixth Sense, Star Wars 4,5,6, and 2, The Green Mile, Signs
-fav. tv shows: Reverb, The Crocodile Hunter
-Nickname: Guitar Junky, Sk8 Ninja
-Fav. Actors: Sean Connery, Mel Gibson, Nicolas Cage, Tom Hanks
-Fav. Bands: Blink 182, MxPx, Weezer, Saves the Day, The Ataris, Neutral Agreement, Fireproof, The Offspring, The Dave Matthews Band, Inspection 12, Sum 41, Jimmy Eat World, Green Day, Dashboard Confessional, Good Charlotte, The Get Up Kids, Name Taken, Finch, New Found Glory, The Foo Fighters, The Anniversary, Senses Fail, Rufio, The Starting Line, Bleach, The All American Rejects
-Fav. Cars: Toyota Tacoma, Pat's Ghetto Camry, Dodge Durango,
-Stuff I like to do: PLAY GUITAR, Skateboard, Hang out with friends, Go to Wal-Mart, Drive, Listen to Music
-One place i want to visit: San Diego, California
-Sports I play: Skateboarding, and some golf
-One place I would like to play: Anywhere the people are!
-Musical Influences: I'm influenced by every cool band I hear
-My Dream Equipment: 3 Marshall JCM 2000 TSL Heads and 6 Marshall 4x12 cabinets. A straight cabinets on the bottom and an angled cabinets on the top. That would be my own personal Wall of Sound. A really nice wireless would be nice to have too.
-Thank Yous: To God (For EVERYTHING), To my mom and dad, Patrick and Jason (For being such awesome band mates and my best friends), Joey (For making me listen to punk), to all my friends everywhere for supporting our band and putting up with me talking about it too much, and to all the people we've met or talked to that have encouraged us to keep playing